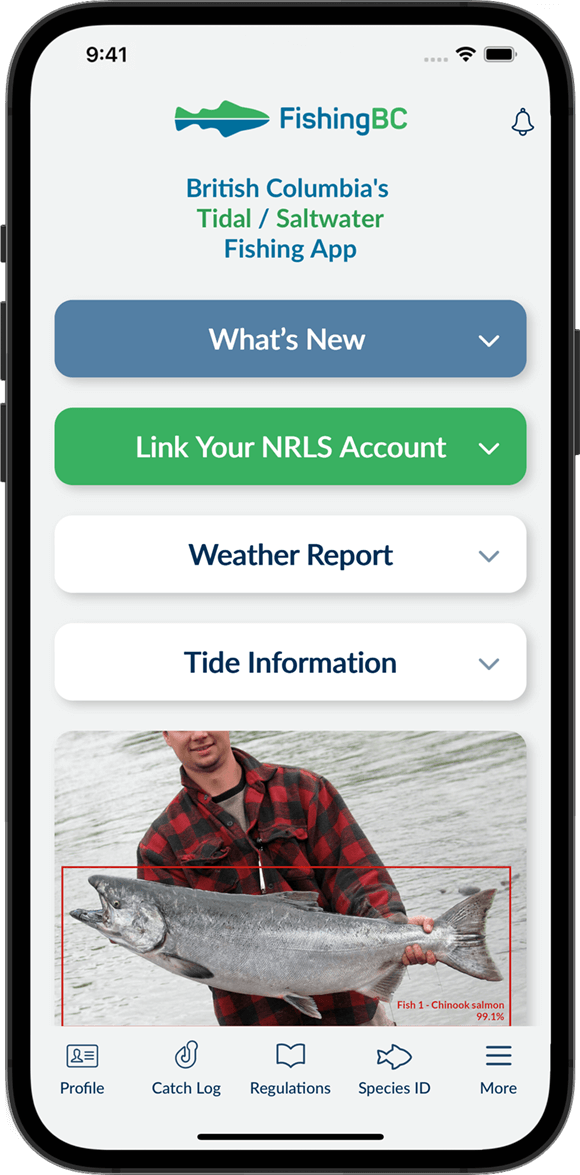 British Columbia's Tidal / Saltwater Fishing App
Featuring up-to-date official Regulations, Catch Log, Species ID Guide, plus the ability to display your BC Tidal Waters Sport Fishing Licence.
Created by the Sport Fishing Institute of BC in partnership with Fisheries and Oceans Canada and supported by the Pacific Salmon Foundation.
Everything you need in a Fishing App. For free.
Your Fishing
Licence
Display your BC Tidal Waters Sport Fishing Licence associated with your permanent Catch Log.
Your Personal Catch Log
Catch Log entries that include size and weight, date and area caught, plus the ability to take photos of your catch, and share with your social network.
Up-to-Date
Regulations
Official, up-to-date regulations including information about species, closures and contamination alerts, boundary maps and conservation areas, and more.
Species
Identification
Species ID guide featuring Salmon and dozens of other species found in BC's tidal waters.

Your Fishing Licence
Keep licence and catch data for individuals, families, and guides.

Catch Log
Record your catch, or just a trip if you went fishing but didn't catch anything.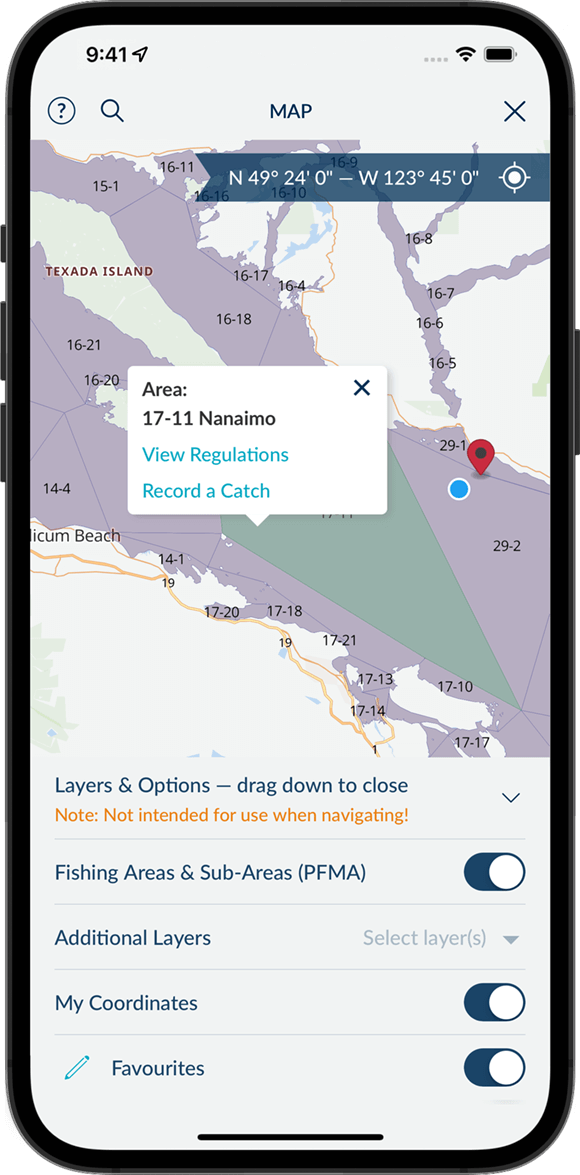 Regulations
Location-based and up-to-date regulations, closures, and alerts.

Species ID
Identify dozens of local tidal / saltwater species in BC waters.
What people are saying about FishingBC:
"Just got the app and it is going to be very useful. Super easy to look up regulations. Awesome to have my license on my phone."
Myles Stoesz
"Going to be great. Scanned my license in easily. Took a look through the regs and found the app to be really quick and easy to use. Lots of useful info!"
Andrew Mallory